NEW!

- Winnable Shuffles!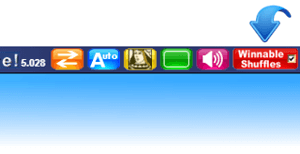 The new Winnable Shuffles feature, when enabled, guarantees that all shuffles played are possible to win.

Of course, you may continue to play Random Shuffles just as you always have.

This feature applies to most games, but not all. When it doesn't apply, the button will be grayed out.

You will need v5.028 or higher. If the game doesn't update automatically, clear your browser cache.

We hope you enjoy this often requested new feature!



Solitaire Network's Top Games
Play one of our top games now, or scroll down to browse the full selection of 82 of the very best solitaire games, including 15 Originals created right here at Solitaire Network!
Klondike Flip-3
When people think of solitaire, this is the game they are usually thinking of.
Forty Thieves
This game has quickly become one of the most popular solitaire games of all time.
Scorpion
It is for good reason that Scorpion is Solitaire Network's 2nd most popular game. You will love it!
Yukon
Combines elements from Klondike and Scorpion and is our 4th most popular game.
Canfield
This one is an all-time classic.
Solitaire Network works great on any device. Give it a try!