Solitaire Network works great on any device. Give it a try!
Winnable Shuffles!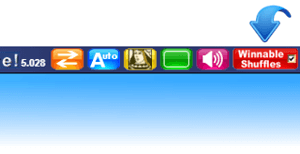 The Winnable Shuffles feature, when enabled, guarantees that all shuffles played are possible to win.

Of course, you may continue to play Random Shuffles just as you always have.

This feature applies to most games, but not all. When it doesn't apply, the button will be grayed out.

We hope you enjoy this often requested new feature!